Automated Lien Release Processing
The goal of Hyphen Solutions Lien Release software is to automate lien processing and reporting to a point of absolute efficiency. By first merging payment data into a user-selected lien document, then by automatically sending the document to the corresponding supplier/trade, the risk of any process slowdowns has been substantially reduced.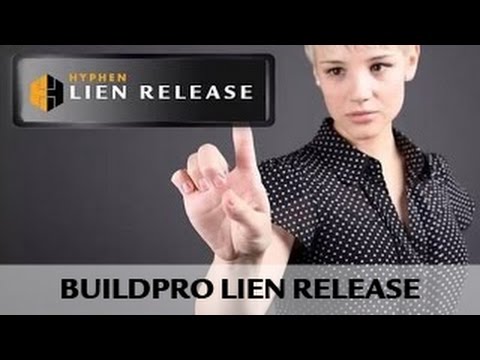 Superior Efficiency

By taking the entire lien process digital, you get a faster receipt of signed documents. Additionally, you automatically receive alerts upon signing. The process is easy for your trades, as it leverages the supplier platform they are already using.

Electronic Signing

There is no longer a need to wait for the supplier to print, sign and return the form. The supplier can simply use the lien release software to digitally sign the document and send it directly to you, which saves both time and money.

Real-Time Transactions

All transactions are secure, occur in real-time and are essentially instantaneous. The time savings a builder can see in this process over a year is substantial.

Paperless, Custom Documents

Paperwork is drastically reduced through digital lien release and these digital documents can also be customized to the specifications of any builder.

Used for All 50 States

Standard approved lien documents are available from all 50 states. Simply map the lien document to your data already centralized in BuildPro and you're good to go.

Lien Reports

You also have access to lien reports, to keep track of what suppliers have signed at all times.
Get the Most Out of Your BuildPro Solutions
At Hyphen Solutions, we want builders to be able to use our solutions to their fullest extent. Schedule a demo with our team to see how BuildPro's suite of products, including our lien release software, can improve your business processes
SCHEDULE A DEMO